Become a Member with community shares
We're asking for your help to finish the job and open Bovey Paradiso

The future of the King of Prussia is a place of fun, imagination and togetherness, right on our doorstep. With lots of local help, we've done the difficult bit - now it's time to finish the job. This is your chance to be part of the future of this historic building, and of Bovey Tracey.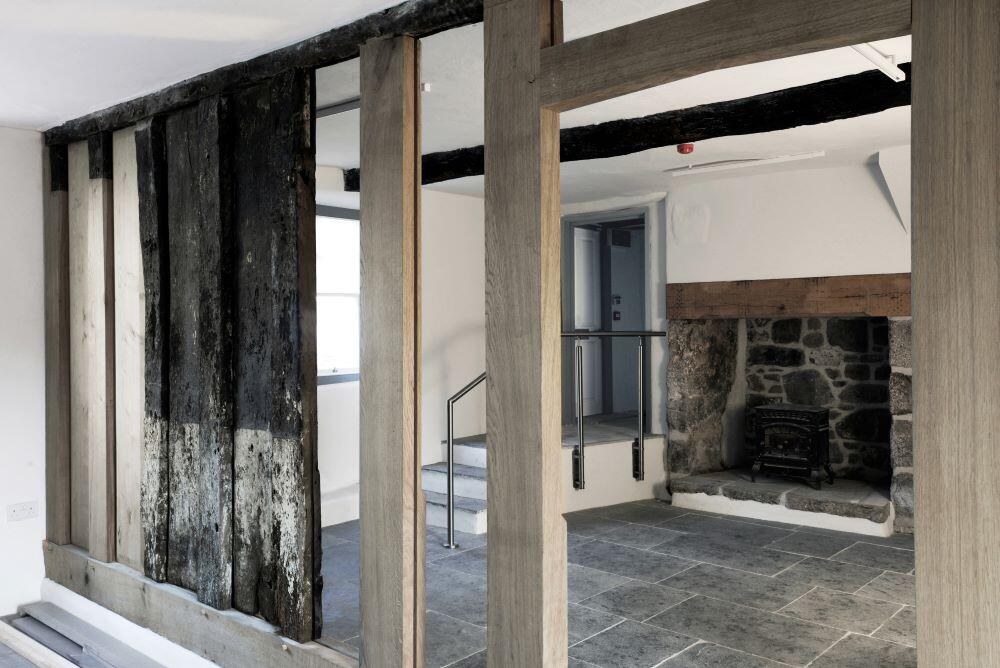 Click here to go straight to the online application form, or find out more please read below.
What's the project?
The vision for this iconic Bovey building is to create a lively community cinema, theatre, arts, restaurant and entertainment centre in Bovey Tracey. Located at the top end of Fore Street, the 16th century King of Prussia will be given a new life and purpose for everybody to enjoy.
Why are you asking for more money?
With lots of local help, we've done the difficult bit - but now its time to finish the job. We asked the local community to help us save the building, and to start work making it structurally ready for the future. We've also been very lucky to secure generous grants from funders who back our vision. However, grants alone won't be enough to get us over the final hurdle. We need to raise at least £400,000 by 31st March 2021 to get the cinema, theatre and restaurant built and finished. By pledging today, you'll be helping to open the doors to an amazing space that will be owned by the community. HMRC has given Advanced Assurance for this share offer for Social Investment Tax Relief (SITR). New shares allocated by the end of the tax year (5th April 2021) could qualify for tax relief from HMRC, which is currently set at 30%. For more information please refer to the Share Offer Document which also contains a link to the relevant government website.
What's happened so far?
Behind closed doors we've been busy making the building structurally sound and safe. We've uncovered history and made sure historic features are now front and centre for future generations to enjoy. We've created the art gallery, community meeting space and artist studios. Everything we've done so far has been getting the building ready, but we have the theatre, cinema and restaurant left to build. We're so close to having this amazing place on our doorstep, but still need your help to finish the job.
What happens if I become a Member?
By becoming a community shareholder you will be playing a crucial role in providing the town with new cultural opportunities and experiences for people living in and visiting Bovey Tracey. This is an exciting new space for everybody in the town to love and enjoy, and by becoming a Member with community shares you will be helping make sure we can open the doors by winter 2021. You can find all the information you need about becoming a Member with community shares here, including terms and conditions. The minimum share value you can apply for to become a Member with community shares is £100. If becoming a Member isn't for you but you still want to help us finish this exciting project, you can donate here
Click here to go to online application form
Lets make it happen together: become a Member with community shares today and own a little slice of the Paradiso.
You can view or download our business plan and other helpful documents using the download links lower on this page and you can read more about the future of Bovey Paradiso.
Want a way to apply offline? Download the appropriate form below (PDF) and post it to us.
Or call 07762 396 475 to talk to our administrator about how to become a Member with community shares.
Documents to download