History
The King of Prussia was a public house at the top end of Fore Street, Bovey Tracey.

It is in the historic town centre, very close to the Old Town Hall which has been redeveloped as a whisky and gin distillery, with wine bar, gin bar and proposed bistro.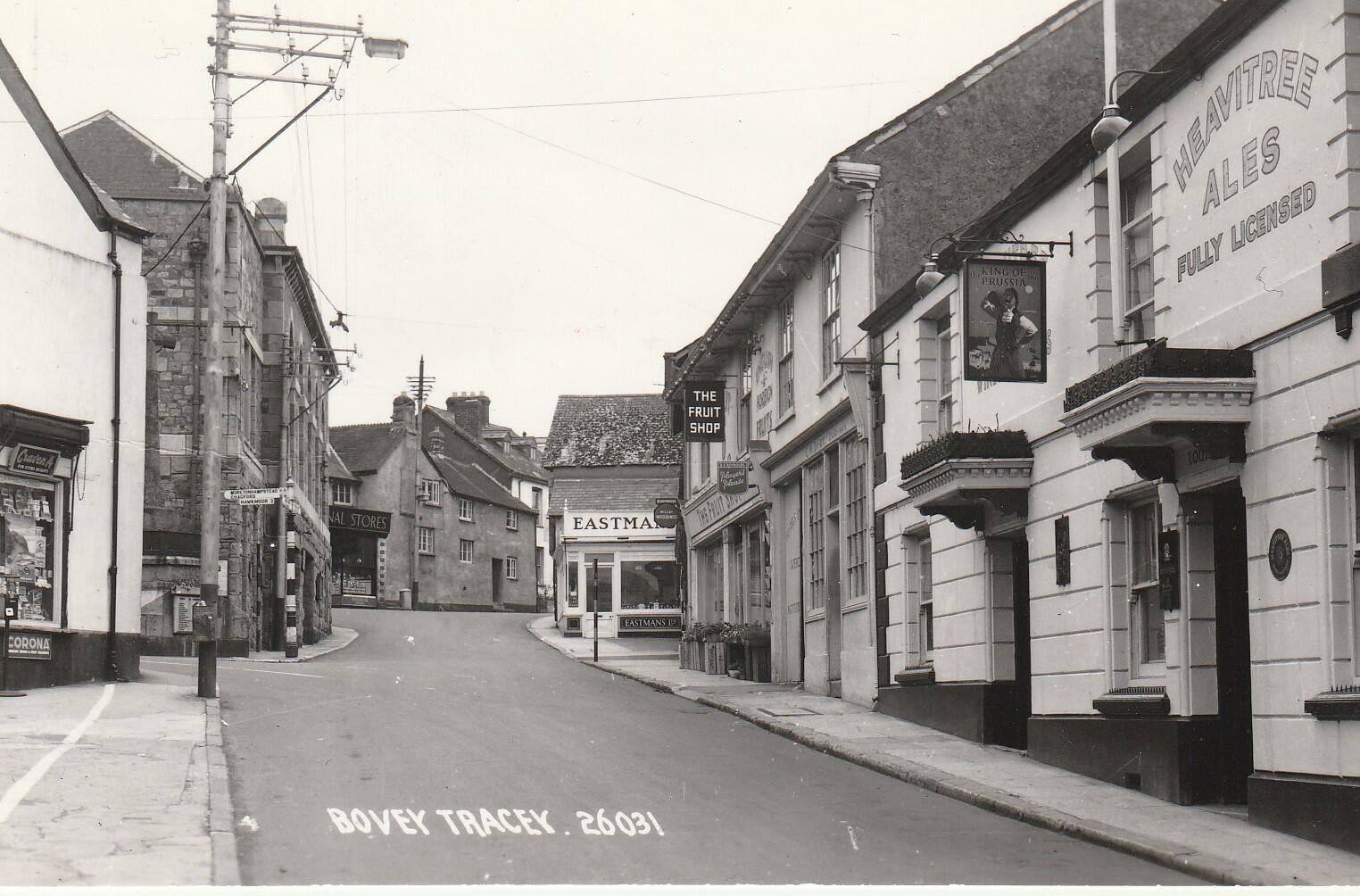 The building has been disused for around a decade and has been falling into disrepair. An historic building appraisal of this Grade II listed building was carried out in March 2015 and found that the building's original plan is not certain, but it seems likely that it was constructed as a three‐ room lobby‐entry house in the late 16th century.
Lobby‐entry houses are not commonly found in Devon, so this is a rare example. The house was subsequently extended to the west and to the rear. It was converted into a public house, probably in the 1840s, and various alterations were made to the rear of the building. New sash windows were put in the façade, and the ground floor was reorganised.
What one sees today is how the building has looked for over 170 years, an early Victorian public house. The significance of the building is derived mainly from its historical and communal value, with a lesser contribution from its evidential and historical values and its aesthetic value.
The historic main building will be sympathetically restored. We have consulted with the Teignbridge DC Conservation Officer, who has suggested using this opportunity to highlight the historic nature of the hall house, removing later, inappropriate, 19th century additions, and to combine this with modern architectural forms for the café and cinema to counterpoint the historic building.
This will help to sustain and better reveal the significance of the original building. A heritage display will be open to the public and will contribute to the understanding of the historical landscape of what was the heart of Bovey Tracey for hundreds of years from the 13th century.