Meeting room
The meeting room is now available for hire.
Initially the room hire will be Thursday to Saturday, 10:00am to 3:30pm with morning and afternoon time slots
Later, we will be hiring the room from Monday to Saturday, morning, afternoon and possibly evening time slots.
See below for details.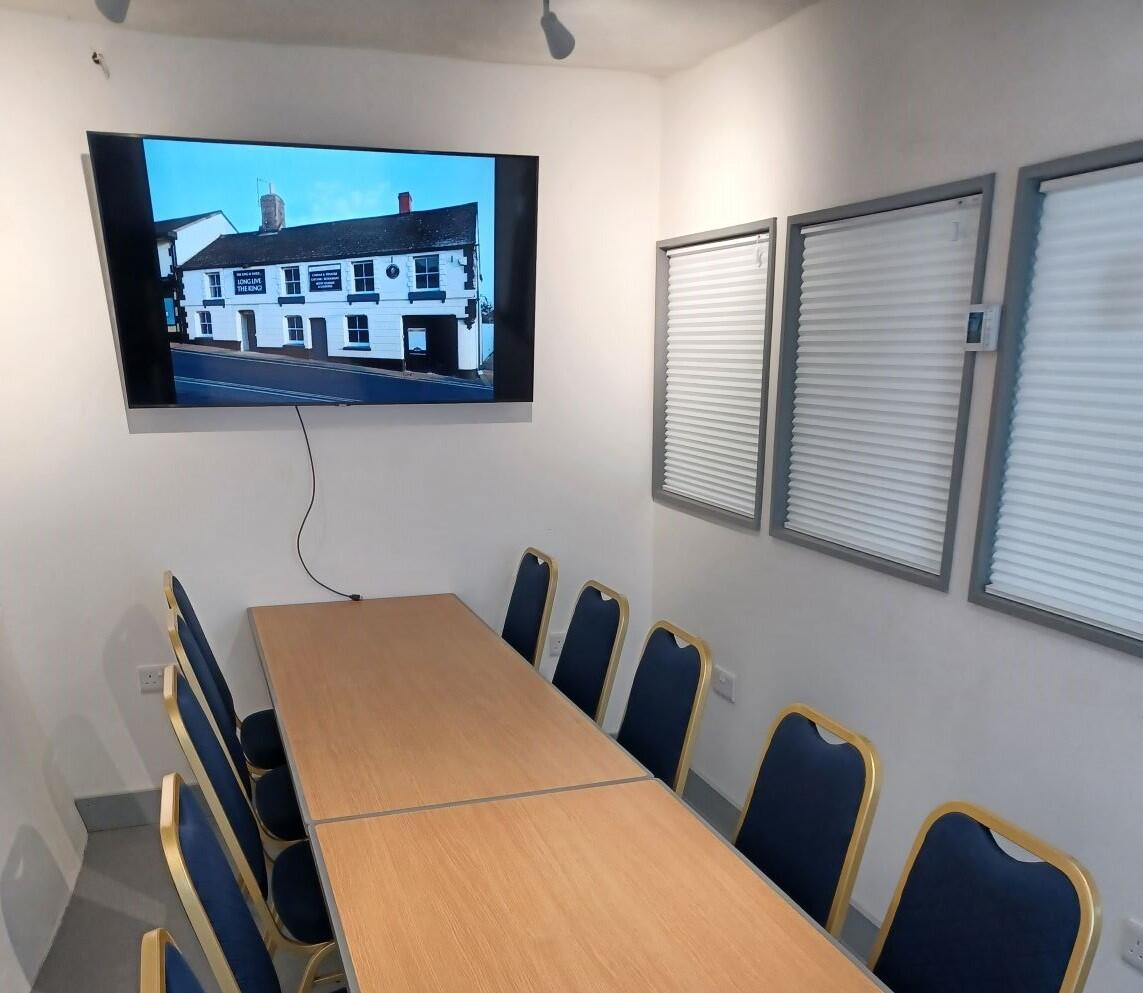 Meeting room details:
Will seat upto 11 people.
Large screen TV for projection of presentation etc.
Laptop computer.
Initial booking days are Thursday to Saturday.
Booking time slots; Morning, 10:00am - 12:30pm and Afternoon, 1:00pm - 3:30pm
Room hire charge, Morning or Afternoon time slots: Community Groups rate £10 and for Commercial Businesses £20
Later we will offer longer time slots and days from Monday to Saturday
Anyone interested please use the Contact us' facility, for 'Nature of Enquiry' select 'Meeting Room' and provide details of your enquiry.
Later on we will implement and on-line booking system.
Sorry, currently there are no refreshments available.